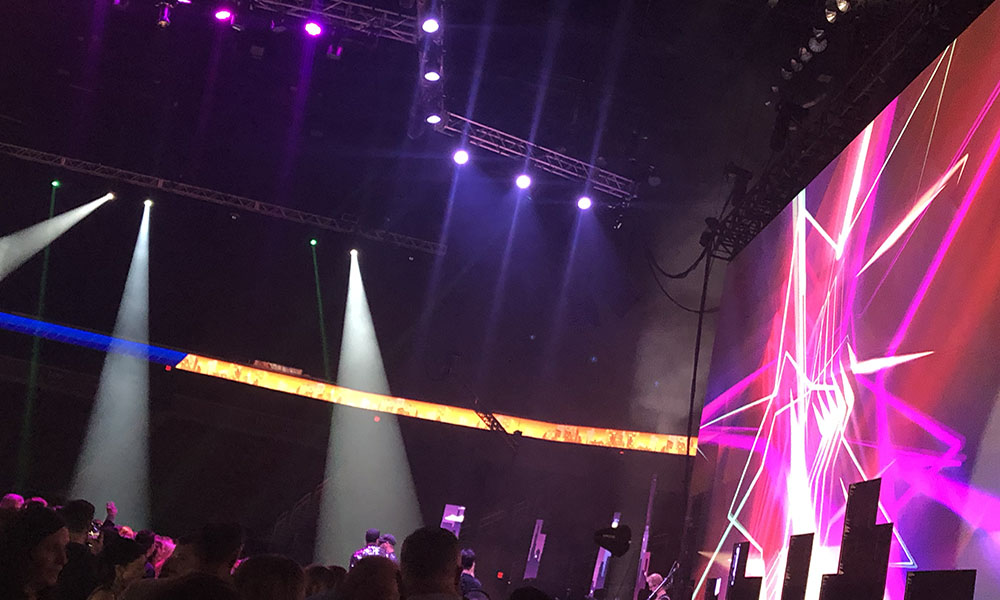 IMAGINE > INSPIRE > IGNITE
(316) 262-4487
MADDIE NEVINS – General Manager
Maddie began her career as a lighting design specialist while earning a degree in Theater: Lighting Design & Management from Wichita State. After working in theater for over 10 years, Maddie joined Kent AV in 2016.  Her leadership and problem solving skills made her a natural choice for General Manager. In this role, she has built a team dedicated to technology, creativity, and providing top notch customer experience and satisfaction. Maddie has also earned Master Technology Architect Status from Crestron, and is a Covid-19 Compliance Officer.  Maddie is an avid supporter of the Wichita community.
In the few moments she is not in the office, Maddie enjoys hanging out with her miniature schnauzers, Mr. Bananas and Boe Berry, cooking, trying new foods and restaurants.
ELIZABETH ROBLEDO – Accounting
Elizabeth has been the Kent AV 'numbers' person since 2016, handling all of the accounting work, managing employee benefits and other administrative duties.  She has worked in the accounting world for 10 years and received her MBA from Friends University in 2017.
Elizabeth and her husband have 3 children, 3 dogs, 2 horses, 18 chickens and a guinea pig.  In her spare time, Elizabeth enjoys watching the kids play sports, gardening, cooking, camping and boating.
SALES/INSTALLATIONS/SERVICE
DALTON HOUCK – Inventory Mgr/Installation Tech
Dalton joined the Kent AV staff in 2019, after working for Music Theater of Wichita since his junior year in high school where he worked in many different areas including lighting and sound.   Today, he is part of Kent's Sales/Installation Department, assisting in AV system installation, and has also taken on the duties of Inventory Manager.
When not at work, Dalton mixes his technical skills and creativity by building arcade cabinets that run fun and exciting games.
JOHN WERTH – Service Technician
John's experience with electronics began when he was young, where he was less interested in his homework and more interested in watching his dad fix various pieces of equipment.  After receiving formal training at WTI, he began what is now a 40 year career in electronics repair, which led to his joining the KentAV staff in 2010. John likes the challenges of fixing electronics of all ages.
When not at work, he enjoys spending time with his 5 kids and 14 grandchildren.
MATT BUTLER – Rentals Director
Matt attended Friends University studying Music Business and has been a drummer in bands since he was 16.  He began his now 10 year career in audio visual work as a sound engineer, and grew to be a specialist in all aspects of the audio visual world.  Matt joined Kent AV in 2015, and heads a Rentals/Show Services team that is known for technical knowledge, creativity, and dependability. Matt excels at working with clients to develop creative AV plans for their events that maximizes their budgets.
In his off time, Matt enjoys hanging at home with his 2 dogs.
DANIEL WHITE – AV Technician
Dan's experience in the AV industry began when he was 14, when he was the only one skinny enough (and not afraid of spiders) to crawl under the church stage and run mic cable.  During his high school years he began tearing apart small electronics, in order to "make them better."  The next decade he rocked out, quite literally, as he ran sound and lights at the iconic Cotillion Ballroom.  At Kent AV, Dan is the consummate AV tech, with extensive knowledge in all areas of video, audio, and lighting.  He is passionate about working with people, and is a real asset to any customer he works with.
EMILY GUILTNER – Video Production
Emily is Kent's specialist in vintage AV formats, including film reels, videotapes, and audiotapes.  She diligently oversees the transfer of your precious memories to a format that will last.  She also edits picture videos for special occasions such as birthdays, or weddings.
An accomplished seamstress, Emily studied costume design and construction at Wichita State and worked for both the Music Theater of Wichita and the Music Theater for Young People for over 7 years.  In her spare time, she enjoys quilting and taking in the Wichita sites on her bike.
WE ALL WOULD LOVE TO WORK WITH YOU!
IMAGINE   >   INSPIRE   >   IGNITE